🎮 Godot at Gamescom, Unreal Fest, Unity News & Indie Highlights!
Welcome!
So it's been a week since I posted my first video in almost 2 years, and I am blown away by how well it has been received.
In just one week it's received ~3k views and has been watched for a total of 81.3 hours.
But ignoring the numbers, the amount of positive comments I have had from the community welcoming me back has been amazing. So thank you everyone!
With that said, let's talk about what's being going on in the world of game dev this week. First up, Godot...
Godot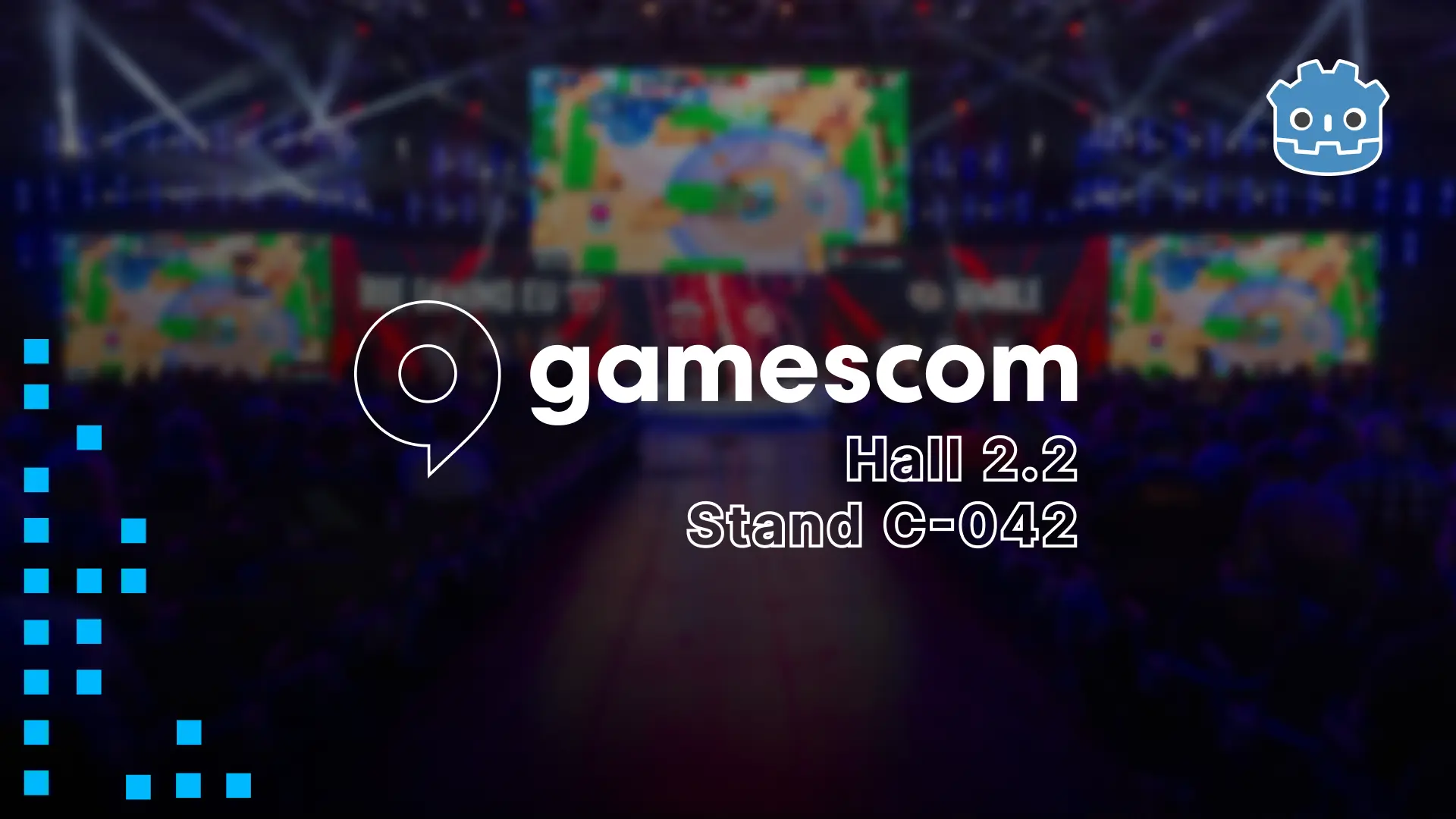 Godot announced this week that they will be attending the Gamescom event in Cologne, Germany which begins this coming week. So if you're lucky enough to have a ticket make sure to head on over to their booth located in Hall 2.2, Stand C-042.
Unreal Engine
...and while we're on the subject of game developer events, registrations have just opened for Unreal Engine's very own Unreal Fest 2023. This years event will be hosted in New Orleans and there's set to be over 200 sessions for you to pick and choose from. Definitely worth a visit if you're looking to brush up on UE!
Speaking of Unreal Engine, the Epic MegaJam kicks off next month on 14th September. The MegaJam is Epic's yearly 7 day game jam, and this year they're accepting Unreal Engine for Fortnite (UEFN) submissions for the first time! There's plenty of opportunity for prizes and recognition for taking part, so why not give it a go? Let me know if you do, I'd love to play your submissions.
Unity
For those of you who are all about the Unity ecosystem, don't worry, I've got you covered. Unity will be hosting their Unite 2023 conference this November 15-16th in the gorgeous European city of Amsterdam. This is one I'm personally very excited for, as it's just a short 90 minute flight for me, so hopefully I'll be attending this year for the first time!
Speaking of Unity, the Unity Dev Days of Summer asset store sale is currently running and has up to 50% off a whole bunch of awesome assets. You might find the perfect asset for your game for a bargain price, so check it out.
Your Projects
This week I've been checking out some of your indie game dev projects and having a blast seeing all of the awesome creations being made out there.
The screenshot above is from a game called "As One We Survive", and developers Revelation Games have just posted their first Devlog explaining how survival works in their debut game. I highly recommend checking it out if you're into crafting and survival games.
If you're into something a bit less gritty and a bit more fantasy fuelled, check out Edenfall by developers Everflux Games, the solo developer behind this ambitious and rather beautiful looking adventure RPG.
And finally, one for the Godot developers out there. Spimort over on Twitter/X is currently in the process of developing a fantastic looking Terrain/Map editor plugin for the Godot engine. It's not quite ready for public release, but be sure to drop them a follow to keep tabs on its progress!
That's a wrap!
That's everything I have for you this week. If you liked this please let me know over on Twitter or drop me an email directly at tom@codewithtom.com with your feedback. I'd love to know what you'd like to see more (or less!) of in future issues.
Until next week, take care.
Tom